Metallic Wall Paint Ideas Designers Love

When it comes to trends, many interior designers often experiment with metallics—and for good reason. Beyond giving a room an ultra-glam look, metallics are ideal for bringing light and warmth into a space.
If you've been longing for a design solution to make your home more visually appealing, get inspired by these creative ideas for metallic wall paint. These gorgeous interiors prove that you can't go wrong with luminous touches of gold, silver, or copper metallic accents in just about any space, from kitchens to dining rooms.
Farmhouse Dining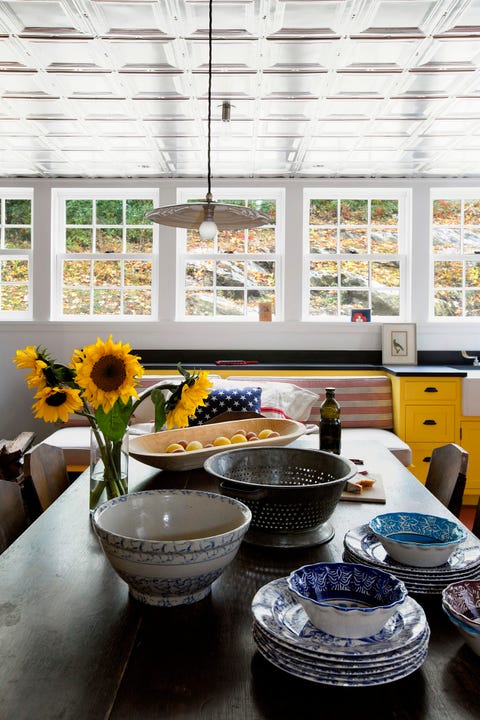 A metallic ceiling might not be the first choice for a Connecticut farmhouse, but this space, proves that the trend is indeed versatile.
Polished Kitchen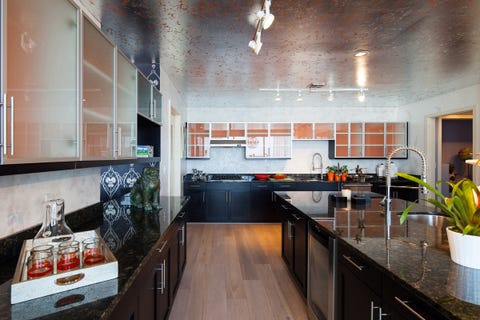 A inviting kitchen which boasts a metallic ceiling, adding an unexpected dose of glam to the design scheme.
Grand Interior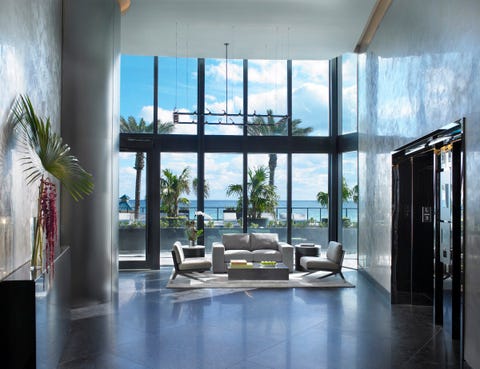 The understated, muted textures of a sofa and chairs unite beautifully with metallic walls in this space. Floor-to-ceiling windows plays up the room's airy, tranquil vibe.
Rich Purple Foyer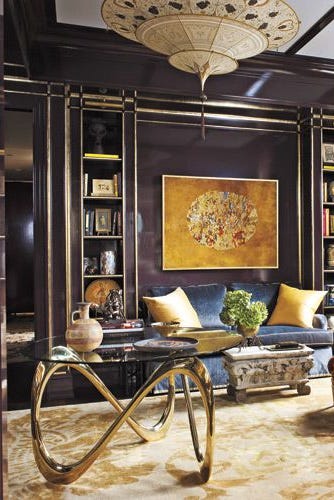 Gold metallic detailing takes a rich purple foyer to the next level. 
Leave a comment